January 16, 2012 at 10:00 pm | Posted in
Disney Dooney & Bourke
,
Disney Shopping
,
Walt Disney World Resort
|
Leave a comment
Tags:
Disney Dooney & Bourke
,
Disney Shopping
,
Dooney & Bourke
Enter To Win This Striped Mickey Mouse Dooney and Bourke Purse!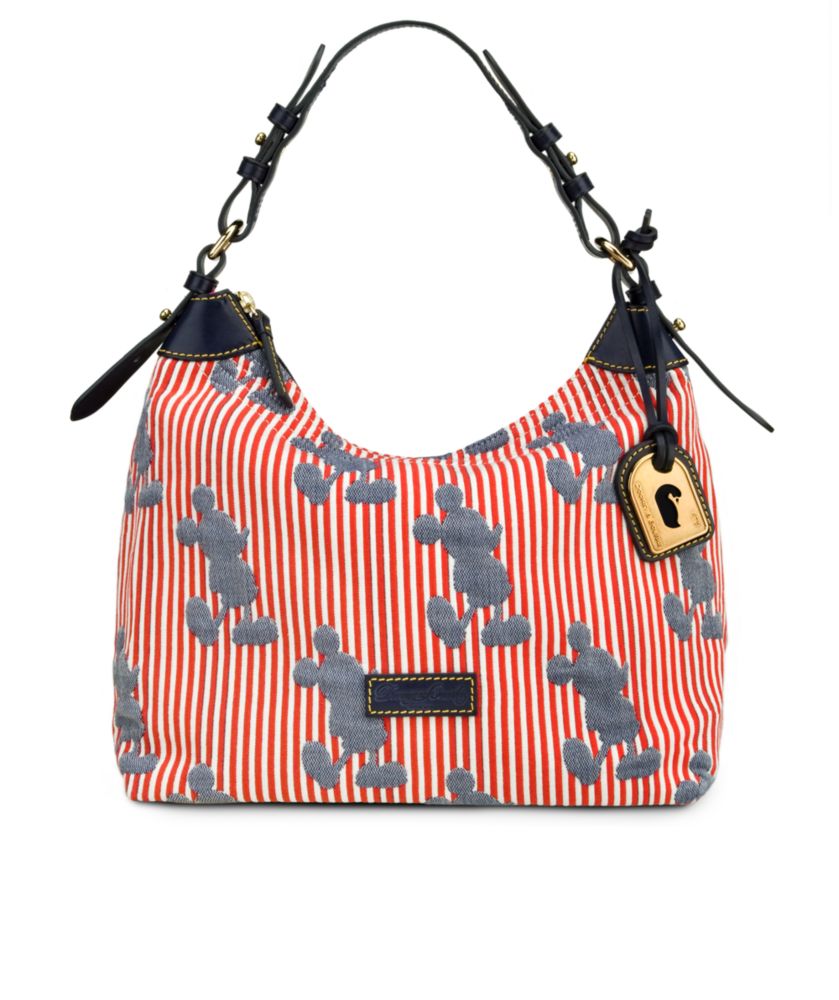 This is an authentic Disney Parks item.
Giveaway Rules
The mandatory entries must be completed  Other methods of following are there for extra entries, but are optional.
Each entry must be entered exactly as it is stated.
Make sure to leave a VALID email address in the email field so I can contact you if you win.
If you already follow/like someone via Twitter or Facebook the entries still count.
No cheating–I make sure the winner's entries are done correctly. If they're not, then a new winner is selected.
SIMPLY GO TO http://magicalmouseplans.com/enter-win-dooney-bourke-disney-purse/2012/01/14/ TO ENTER! And Good Luck!
GIVEAWAY ENDS JANUARY 31, 2012
December 22, 2010 at 2:56 pm | Posted in
Disney collectibles
,
Disney Shopping
,
Vinylmation
,
Walt Disney World Resort
|
Leave a comment
Tags:
Disney World
,
Downtown Disney
,
Get My Magic
,
Vinylmation
,
Walt Disney World
Do you love Disney? Do you love Vinylmation? Do you find yourself wanting to bring Disney merchandise home when you're not even in the parks? Well, then this new service is just for you! One of my great friends, John Saccheri, saw the need and started GET MY MAGIC (www.getmymagic.com).
John, a fellow Disney Vinylmation lover, saw people were willing to pay well beyond the retail value of the new Vinyls being released. With the recent release of the Dreamfinder/Figment vinyl set, he saw people on Ebay selling the item (which retails for $74.95) for $300 for presale.  He knew that by living so close to the World, he could help! And so Get My Magic began!
While Vinylmations are the bulk of what John feels he'll be obtaining for people, that's not all he'll be helping with! For a small fee, John will go and get the item and send it straight to your home!
So how does it work? Simply, go to www.GetMyMagic.com and go to the Order My Magic Now tab on the left-hand side. Submit the form, making sure that you answer the questions to the best of your ability (what the item is, where you saw it, how much, etc). You will then receive a quote from Paypal, with the fee added in along with Payment Instructions. The fee will range anywhere from $25-50, depending on the complexity of finding the item (also factored in is possibility of having to wait in line, limited availability, other orders in the area, etc). Then your package arrives via UPS or USPS with delivery confirmation.
What happens if John can't get the item? Well, simple! He'll refund you the money! He can make no guarantee that the item will be available, but should that happen, no problem!
Go check it out! And bring the magic home!
Also, if you are part of the NDP Community (www.disneydrivenlife.com), simply enter your NDP# in the Coupon Code section and get a 10% discount on the fee!
Create a free website or blog at WordPress.com.
Entries and comments feeds.